Below are some of our upcoming exciting events.   All are welcome!
DON'T MISS THESE UPCOMING LIVE STREAMING EVENTS IN MAY!
MAY DEVOTION (adapted May Procession)  Monday, May 18 at 7:00 PM
What better time to implore the intercession of our Mother Mary! Please join us as we sing together, pray the Joyful Mysteries of the Rosary and crown our Mary Statue in the church. There will be a song sheet on the front page of the parish website which can downloaded so we can sing our favorite hymns honoring Mary at home.   We continue to gather petitions for the basket which will remain in the sanctuary, in the presence of the Lord, indefinitely. Please send your prayers to Joan Fitzpatrick : jfitzaff2@verizon.net. CLICK HERE FOR THE SONG SHEET.
Just like the Sunday Mass, these services can be viewed on our Facebook page or click on the Facebook Icon to view.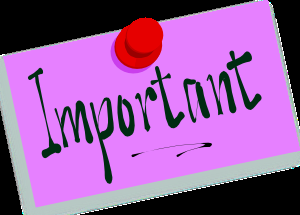 We are now experiencing an event which is impacting not only our way of life as citizens of this great country but also as members of the Catholic Church.
On Tuesday, 3/17/2020, our archbishop announced measures which are to be implemented in every parish throughout the archdiocese.
In response to this mandate, I wish to announce how we will be responding to this as the local faith community of Saint Robert Bellarmine Parish here in Warrington. I thank you in advance for your understanding and cooperation.
St. Robert Emergency COVID 19 Response
It is our hope that the information provided in these pages will be seen as an invitation to become an active member of this vibrant parish community.
Please contact us if we may be of assistance to you and your family.
May the intercession of our patron Robert Bellarmine bless your journey of faith!